THE WORLD OF TURTLEDOM
This area will be used for information about specific members. We may list each member's birthday for the month, or other significant events, such as weddings, births, or graduations. This is a great way to keep up to date on how fellow members are doing. We could also have links to members personal web sites.
CONGRATULATIONS ON ENTERING TURTLEDOM
DECEMBER 9, 2008
FRANCIS KEN GILL (MY SUPERVISOR)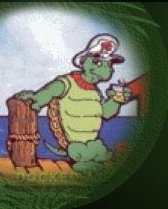 TURTLE TIME!!!
Congrats to the New Turtles of the "Sum Kinda Nasty Turtle Clan" initiated 9/12/2010 in Clinton Ms.